Giving an interview to the
Luxembourg Space Agency
! Have a look
here
!
Nice article on RSS-Hydro in the national newspaper
Luxemburger Wort
.
RSS-Hydro's Moh Zare is the proud recipient of a FNR Industrial Fellowship working on flash flood prediction in collaboration with University of Luxembourg.
Read his story
here
.

RSS-Hydro is a partner of
@InnoNewsNetwork
. Read our latest articles and special reports on global flood science and other related topics
here
.
Happy to be part of this urban flood model / DEM benchmark project supported by #Ville de Dudelange and in collaboration with #UL_GGE @DJBackes @NTeferle
RSS-Hydro is proud to be among the winners of the
PARSEC Accelerator
Open Call 1! #EARSC #Horizon2020
RSS-Hydro is proud to support a high-school project to clean Luxembourg's rivers using the
seabin
! Go LTB! Please help the students reach their
fundraising
target of only 5000 EUR!
Dr. Mohammad Zare of RSS-Hydro has just been awarded a 2-year
industrial fellowship
by the Luxembourg National Research Fund (
FNR
), in collaboration with the University of Luxembourg and various partners, to improve prediction of flash floods in Luxembourg within an innovative decision support system.
We,
Remote Sensing Solutions Inc. and the Dartmouth Flood Observatory (DFO), have just published our outreach article about our NASA SBIR project in the leading science communication publication, Scientia!
Interested in higher education studies? Read
the profile of Dr. Guy Schumann
and discover why to #ChooseGeography
RSS-Hydro and the
DFO
participated in the OGC
Disasters Resilience Pilot
. Have a look at our result demo video
here
.
RSS-Hydro is now a member of the
NVIDIA Inception Program
!
Interested in a better accuracy open-access global Digital Elevation Model (DEM)? Have a look at our second special issue with
Frontiers in Earth Sciences
on this topic and enjoy our
editorial piece
!
Current special issue
Previous special issue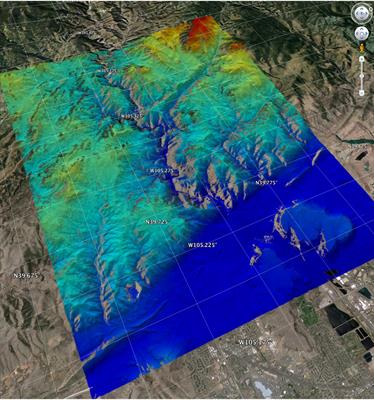 Credit:NASA AMES/DigitalGlobe